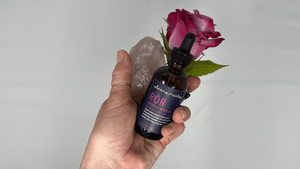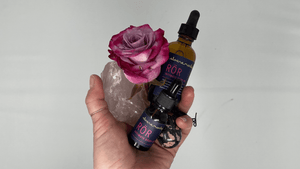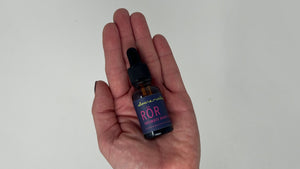 RÖR Body Oil
In Swedish, RÖR means "touch".  We believe that the return to the ritual of personal care starts with feeling good about yourself and your ability to share yourself with others.  
This lush, oil-based, quick-absorbing formula contains no parabens, fillers, or artificial fragrances.  Use to hydrate the skin and leave a subtle hint of rose, vanilla, spice, wood, and heat.   
Yummmmmmmmm.
Soon to be your go-to replacing lotion right out of the shower, for a confidence boost late in the day, or for connecting with a partner (or yourself) as the day winds down. 
Skin type: ALL
______________________________
Use and Details:  
For whole-body moisture, gentle lubricant, or in lieu of perfume/cologne.  Great straight out of the shower on wet skin.  Great for couples or for solo intimate time.  
Ingredients:
Organic sweet almond oil and essentials of vanilla, Nepalese sandalwood, cardamom, rose, tonka bean, jasmine, and a drop of clove for warmth.