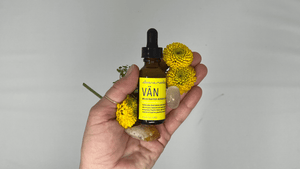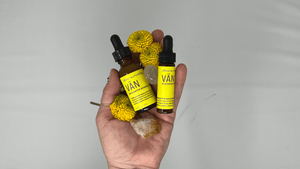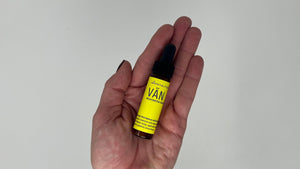 VÄN Wildcrafted Botanical Serum
In Swedish, VÄN is the word for "lovely".
This active wildcrafted botanical serum is oil-free and vegan, and made with fresh Viognier from our wine partners at El Corazon in Walla Walla, Washington and finished with botanical acids, hyaluronic acid, and citrus acid, together with our proprietary Vinoflora (pressed grape seeds and skins + botanicals and fruit acids), which is rich in resveratrol.  With all of those fruit acids, it's still the softest, gentlest, mildest stuff around.   
It's weightless, oil-free, and smells like sunshine.  
VÄN creates instant gratification with the softening of the skin and fine lines in the very first use.  Over 1-2 weeks our clients report a feeling of plumped, softened skin, and a citrusy fresh dewy glow.  VÄN works for all kinds of skin.
Skin type:  ALL
______________________________
Use and Details: 
Use on clean skin overnight as a softening agent and on bare face under makeup and sunscreen as a mattifier. Wash clean in the morning and feel the difference in your skin. Excess on hands useful as a styling agent for shorter hair, ends of hair, and to moisturize beards. Top with TONA and a couple of drops of FUKTA for deep moisturizing overnight.
Ingredients: 
Distilled water, floral hydrosols, witch hazel, satsuma extract, aloe vera juice, hyaluronic acid, stearic acid, glycerin, proprietary wine pomace blend, Viognier, konjac, apple cider vinegar, and essentials of tangerine, grapefruit, lemon, and rose.