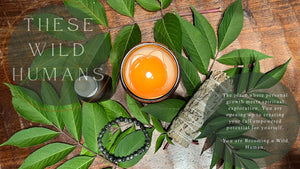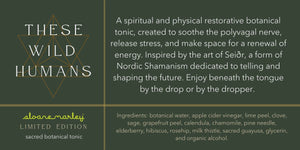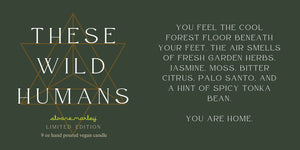 THESE WILD HUMANS x SLOANE MARLEY Limited Edition Gift Box
You take care of EVERYONE, so this one is for YOU. 
This Limited Edition gift box is a personal care gift box, perfect for the woman who takes care of everyone else and forgets herself. 
Happy Holidays to YOU.
From YOU. 
We have partnered with These Wild Humans, a sacred portal offering self-guided work and one-on-one coaching support. Learn more about Becoming a Wild Human, as it may interest you or someone you love.
THESE WILD HUMANS x SLOANE MARLEY Box Contains:
A Limited Edition These Wild Humans Sacred Tonic

The sacred tonic is similar to our TÚ Tonic and is a spiritual and physical restorative, created to soothe the polyvagal nerve, release stress, and make space for the renewal of energy. The color of rose quartz, it includes lime peel, clove, sage, grapefruit peel, calendula, chamomile, pine needles, elderberries, hibiscus, rosehip, milk thistle, and sacred guayusa.
A Limited Edition Wild Humans "Sacred Energy" 9 oz candle / amber glass
The Wild Humans Sacred Energy candle is a gentle restorative candle designed to calm the nervous system. It has essences of fresh herbs, sweet orange, rose, oakmoss, grapefruit, palo santo, jasmine, moss and a hint of tonka bean.
An ethically sourced white sage bundle
I sourced these from a very special place and they burn beautifully to clear the air in your home and/or office. They smell beautiful in combination with the lit candle.
A Larvikite gemstone bracelet
Larvikite is an iridescent igneous rock found in Norway, and is one of the rare Global Heritage Stones recognized by the International Geological Conference for having an important impact on human culture.  It has a wonderful energy, both grounded and elevated which inspires wisdom. Larvikite helps us process the past and release trauma and pain. Larvikite helps us to sense the presence of nature spirits and to reconnect to nature if we have gotten lost in the trappings of civilization.
Only 20 boxes will be made